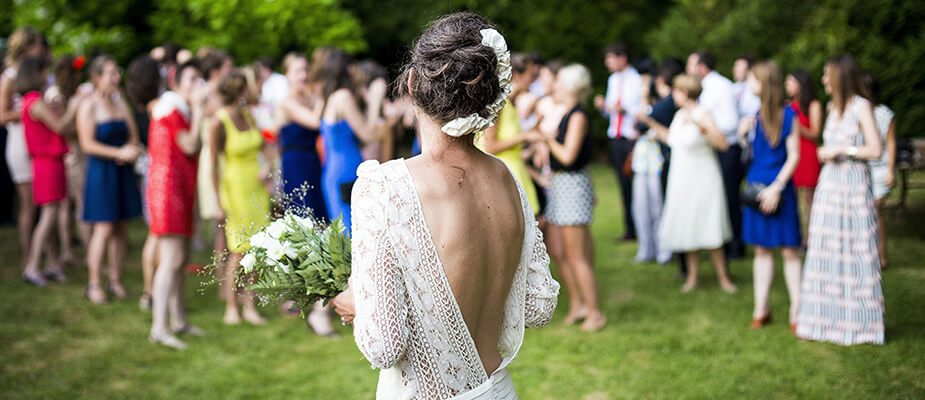 If you aren't feeling excited about spaghetti straps or plunging necklines, it's best to think about wearing long-sleeved dresses instead. Not only will the longer sleeves keep you warmer, but they offer an extra spot for your good taste as well!
We've selected our favorite wedding guest dresses for all occasions and styles, no matter if you're going to a black tie event or a more casual affair—so, if you're planning ahead for an upcoming wedding, it's time to start shopping!
Achieve foolproof styling in Modest Dusty Blue Wrap Velvet Bridesmaid Dresses with Flutter Sleeves
The wrap dress is relaxed and understated, made of stretchy velvet fabric in popular dusty blue color, the dress is perfect for nearly all dressing code. It's so size-tolerating with flutter sleeves and the wrap style. Try it to your next event!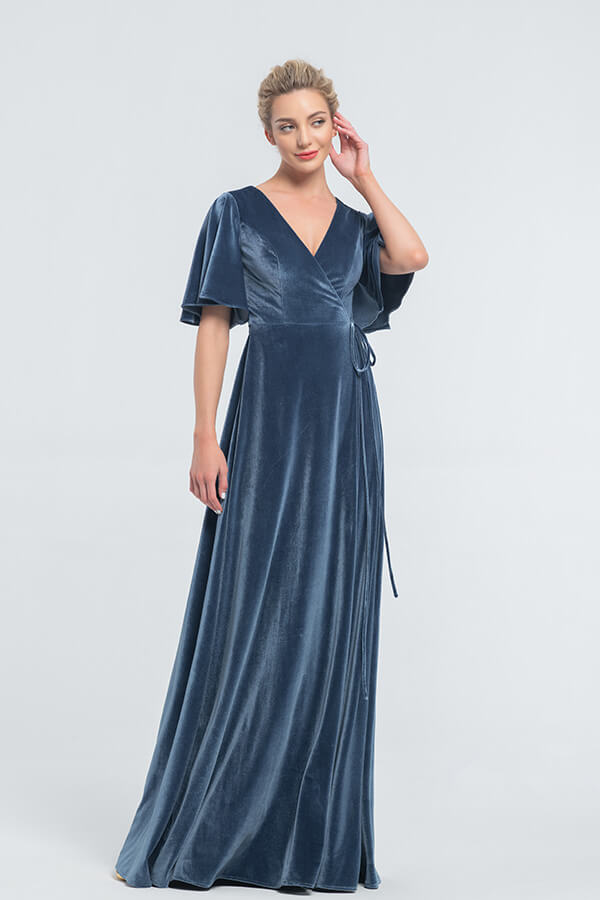 Reach for Modest Dark Burgundy Velvet Formal Dresses with Slit Long Sleeeves
Spun of exquisite velvet fabric in noble dark burgundy color, this dress will look fabulous for a fall/winter wedding.It showcases a thigh-high slit in an elegant slim skirt, the long sleeves and mock neckline balance the silhouette. Hand ruching details add details to the whole taste.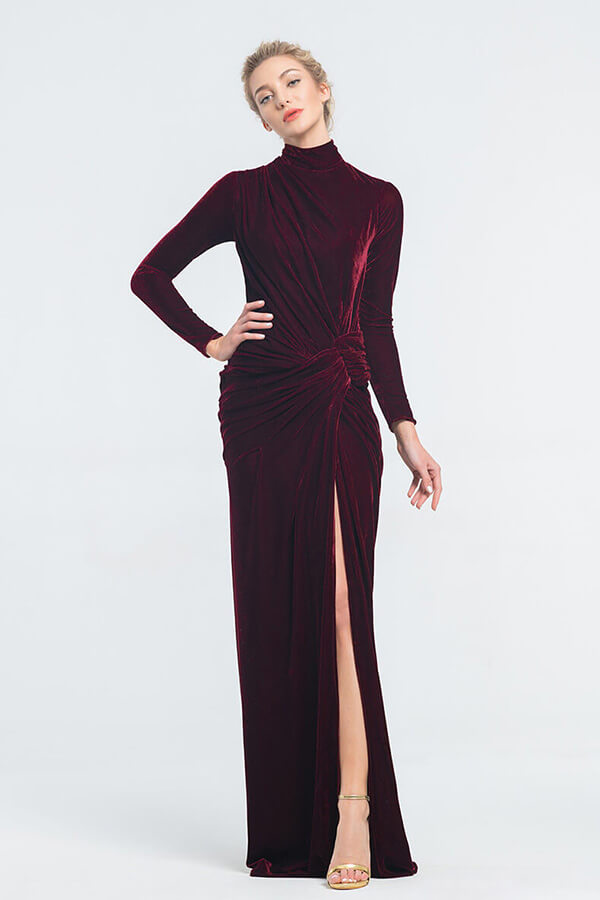 Try Emerald Modest Stretchy Dresses Long Sleeves
Dress effortlessly in this emerald gown! Crafted in stretchy jersey fabric, the dress is size-tolerating and comfortable to wear. The jewel neckline and long sleeves showcase the modesty.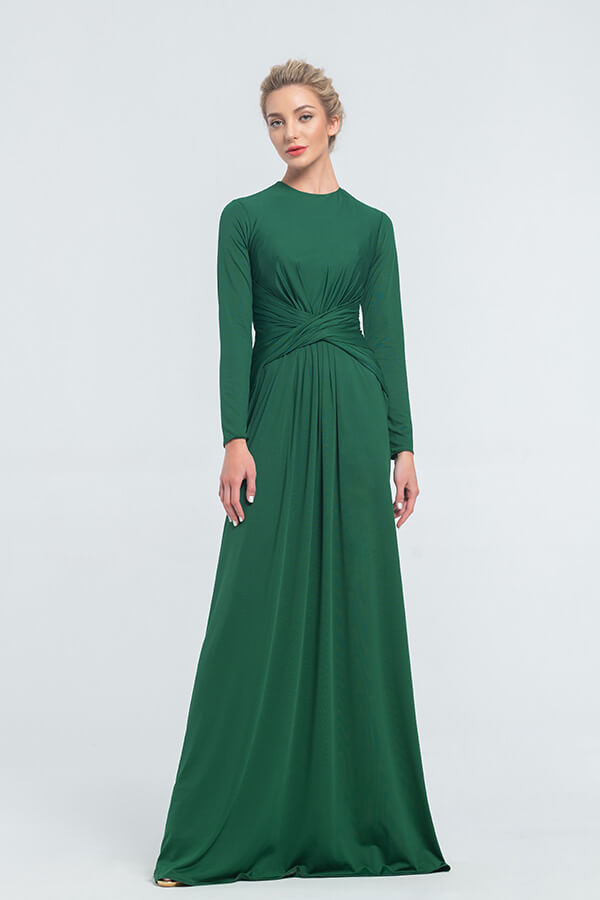 Make a statement in the effortless style Lavender Modest Bridesmaid Dresses Bishop Long Sleeves
The smart design can dominate 2 different atmosphere, wearing it normally, it tends to be more formal, while it creates some relaxed feel when wearing it as a popover top. How you tie the sash is the key point This dress comes in a 120 different colors.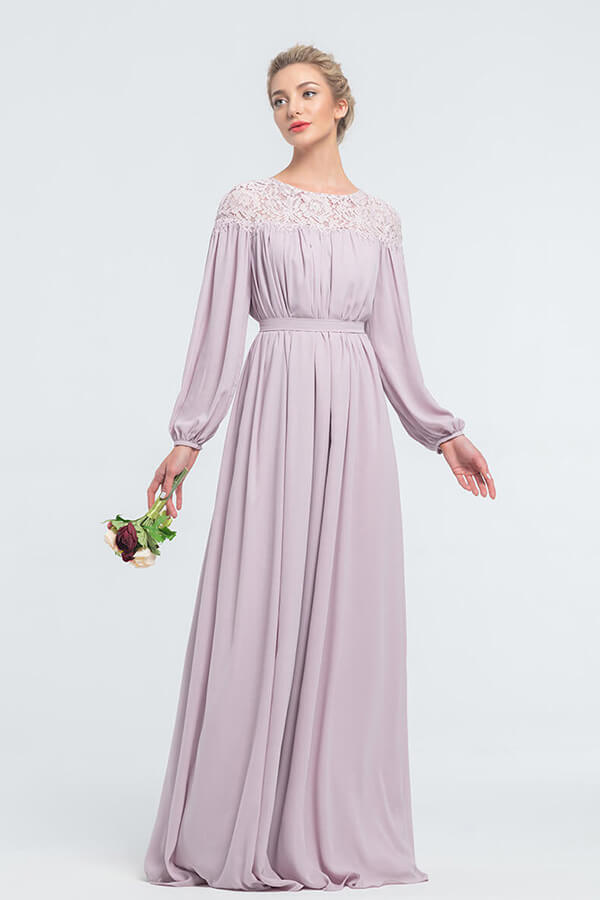 invest in Modest Mauve Midi Bridesmaid Dresses with Sleeves
Midi dresses are seen in weddings 2022 everywhere, and so will it be in 2023. Tiny bows decoration is trending up from the bridal runway, soon will it spread to the whole wedding fashion. Midi length is comfy for your movement!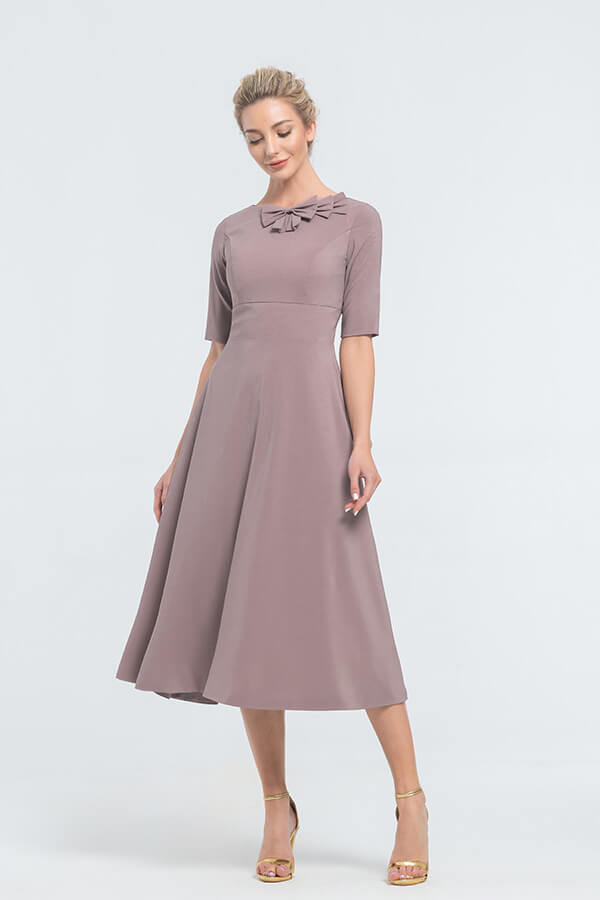 Opt for Modest Dusty Sage Bridesmaid Dresses Long Sleeves
A small boat neck and long sleeves look so modest and understated, you'll never miss 2023 fashion in the eucalyptus color! The dress is full of detail with its loose ruching bodice.The A line skirt falls naturally on the ground and complete the elegance.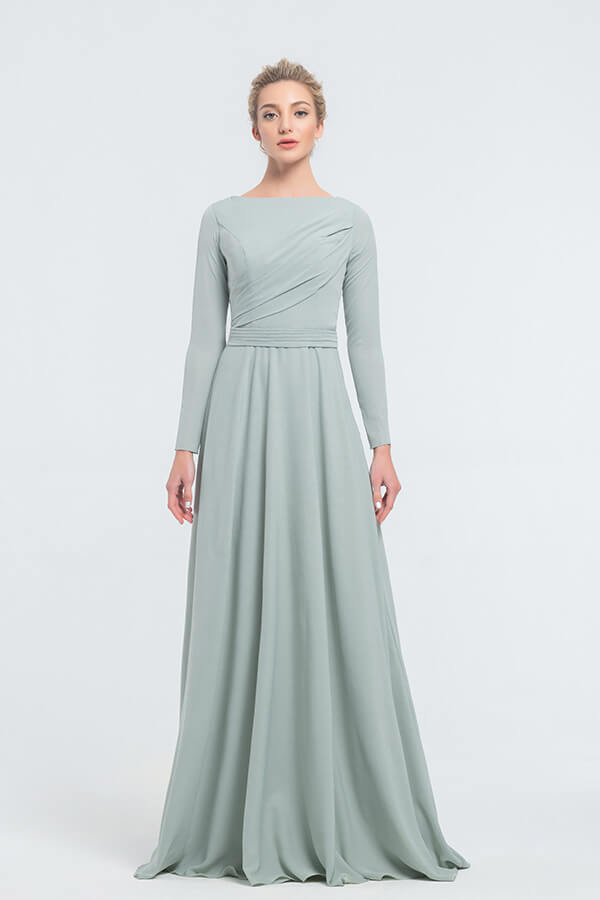 Pick up Slate Blue Modest Bridesmaid Dresses Long Sleeves
You'll be sure to be impressed by the sophisticated jewel neck with a smart design of tied bow in the front. Bishop sleeves in full length will not be too warm at all with its one layer chiffon fabric, you can also have the sleeves made of double layers for modesty or warmth.
Modest Chiffon Rust Colored Bridesmaid Dresses with Sleeves
This style is the one for a autumn wedding that you won't regret! Perfect earth tone to match the autumn wedding vibe. Small round neck and 3/4 quarter sleeves showcase modesty and elegance. Beaded accents on shoulder and side waist emphasis the details. Full length box pleating skirt falls beautifully on the ground.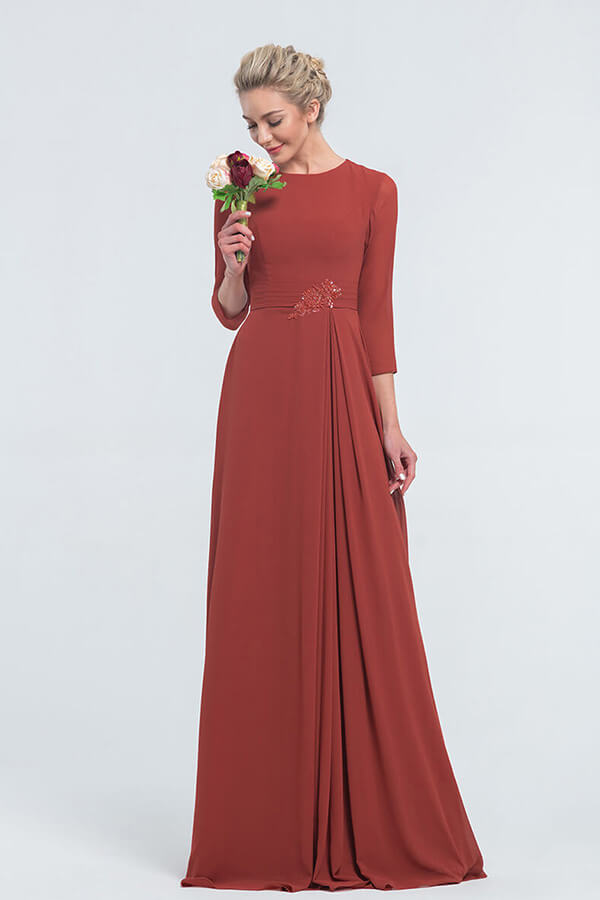 Modest Cinnamon Rose Bridesmaid Dresses with Capelet
Featuring fitted narrow boat neck and slim A line skirt, the dress annotates elegance and sophistication perfectly! Details make the dress, hand ruching, hand beading, pretty capelet, as well as the beautiful cinnamon rose color, everything seems simple, but contribute together the ideal piece. It's sure to turn head!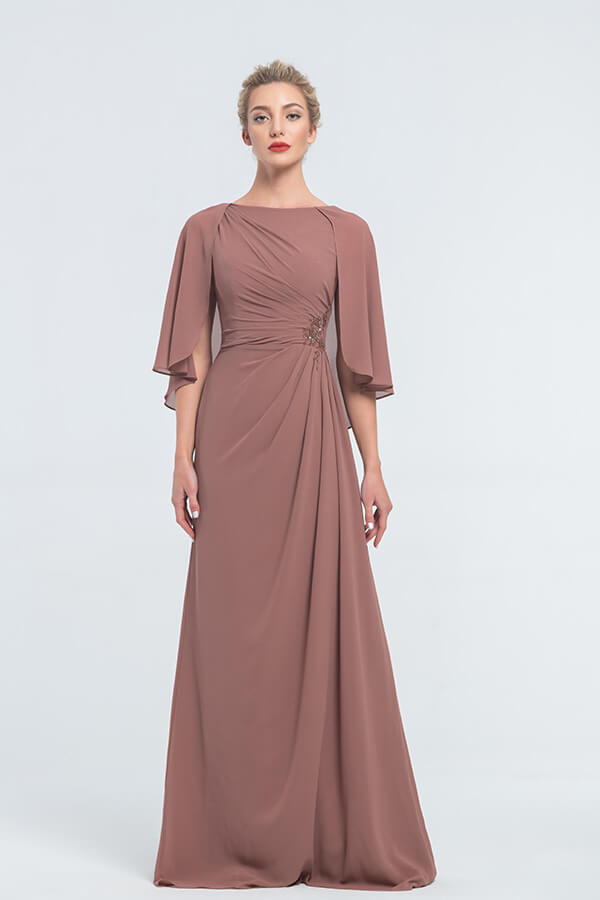 Try Platinum Grey Modest Bridesmaid Dress with Sleeves
This will be an ideal dress for weddings all year long! Understated color and design will dress you in a good taste yet avoid being too bold. The sophisticated lace top dominates a noble vibe, and chiffon A line skirt moves elegantly with your steps.